"Whoever is generous to the poor lends to the lord, and he will repay him for his deed."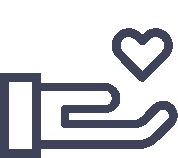 Have you every read some things in the Bible and wondered if the things Jesus Christ and his disciples did are still possible today? Have you ever wondered if the power and faith of Jesus Christ is available to touch people today? God wants to take us on a journey marked with faith and grace. God wants to love you and bless your life. So many adventures in God await when we trust in Him.
We are a faith filled community Christian church in the Fort Worth Texas Metroplex. Our message is grace centered and focuses on the Finished Work of Jesus Christ the Living Lord.
Every day with God Is an adventure
The Adenture
Church of DFW